Programme
back
HOLY
---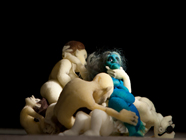 Duda Paiva



The man in the absurd pitfall of technology progress that makes his life on Earth heaven and hell at the same time depending on circumstances! The man stuck in the net of his own fears and inferiority complexes!


"Holy" is a tragic-comic multi-genre performance that combines puppet and dance theatre with multimedia. Duda Paiva scrutinizes the human body in an emotionally intense situation with all its limitations and absurdities.


A family celebration – mother Rebecca's birthday – gets together three generations.
The biblical theme of the Last Supper is present here in a contemporary close-up, disclosing the complicated conflicting relationships in the family, projected in the past, present and future.
During the weird celebration the audience has the chance to peep into the innermost secrets of each character until the leading one, Rebecca, undergoes an almost surreal physical transformation before everybody's eyes. Each of them responds differently to this sudden twist, their reactions are extreme but entirely spontaneous even when they appear absurd.
For Duda Paiva life is heaven and hell at the same time, suffering and catharsis, poetry and brutality and HOLY acquires different nuances than the usual – "pervert", "messy", "encumbered"…


In this performance Duda Paiva plays with the size of objects and puppets. The characters and objects of various sizes introduce a fantastic perspective in the dramaturgy, enhanced by the influence of the multimedia, used in the spirit of the "reality" aesthetics.
---
Video
---
gallery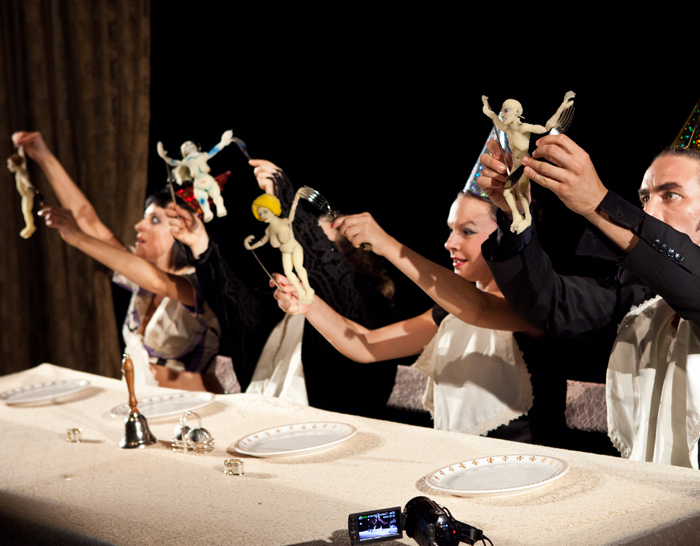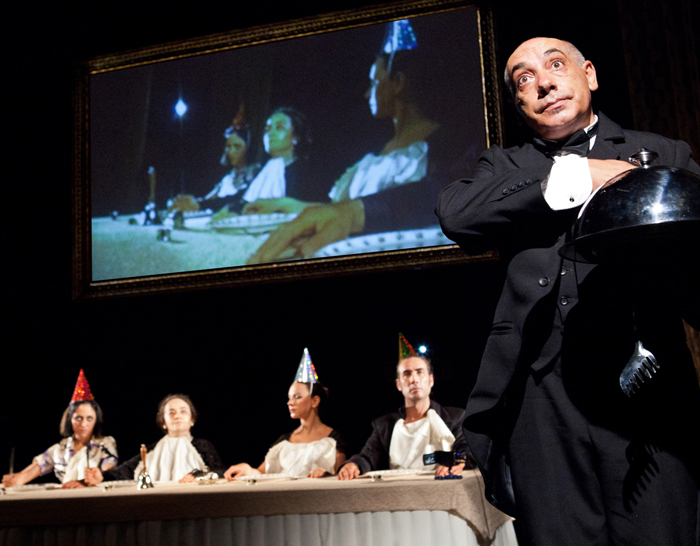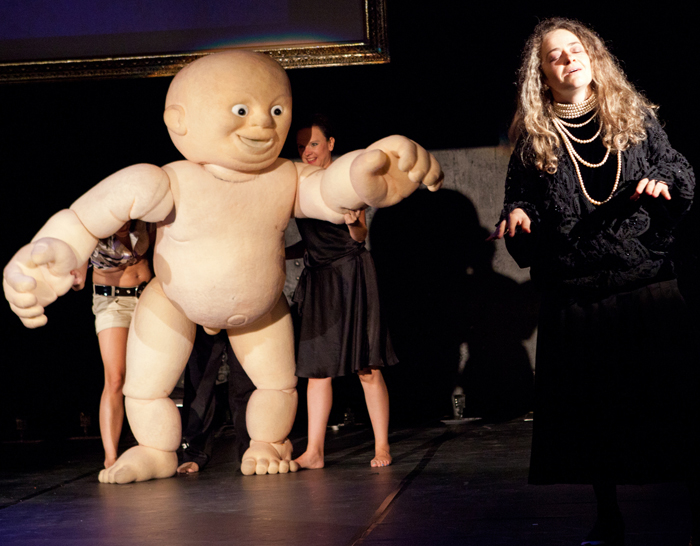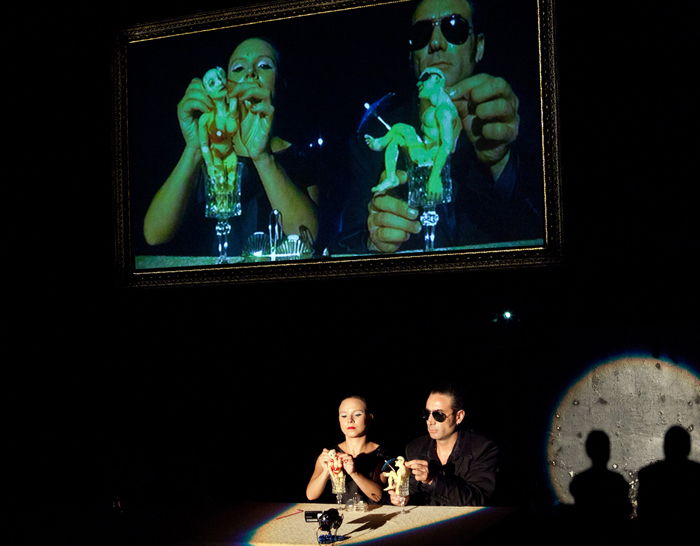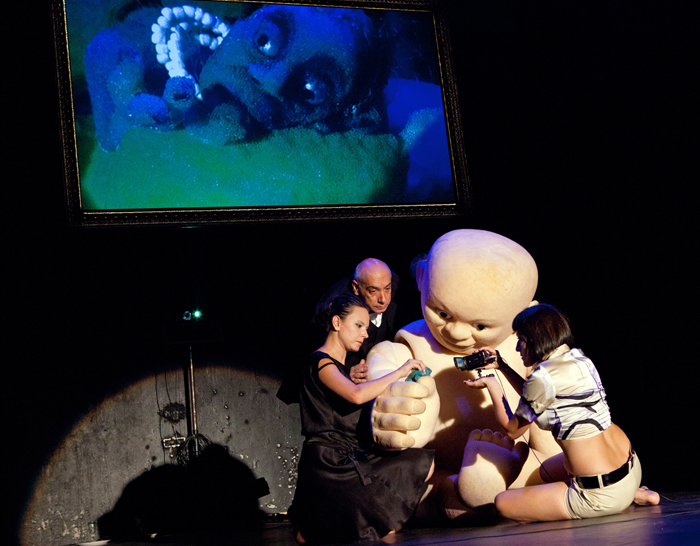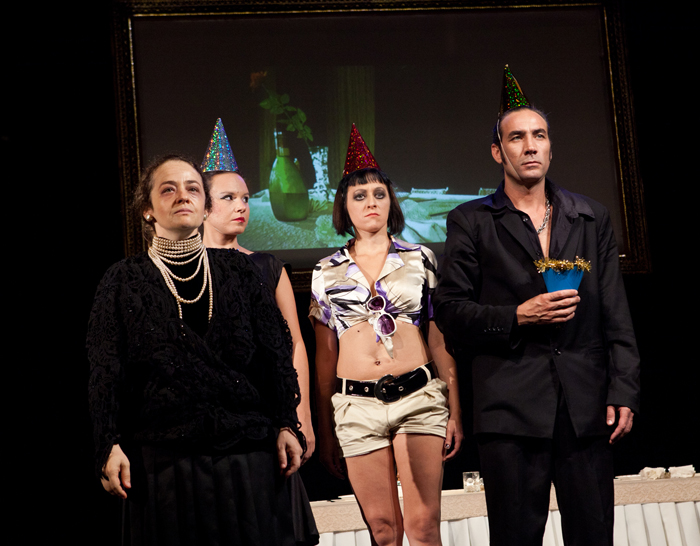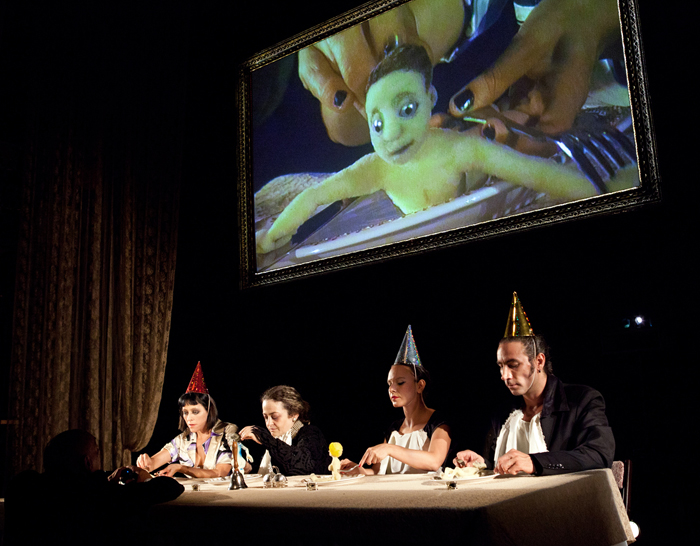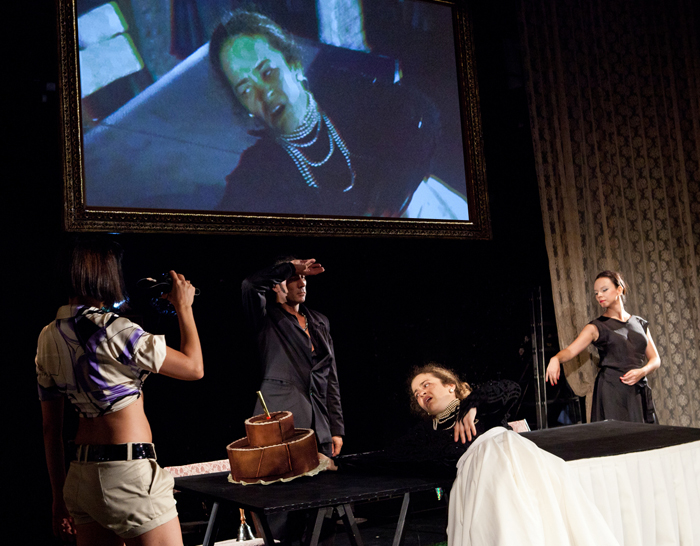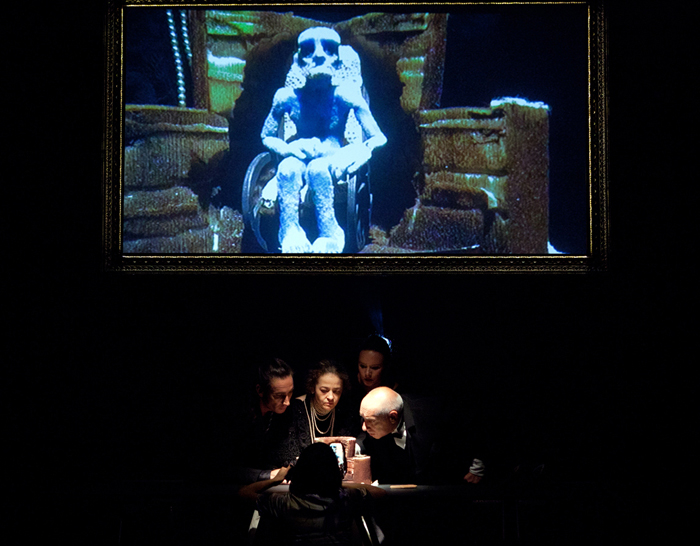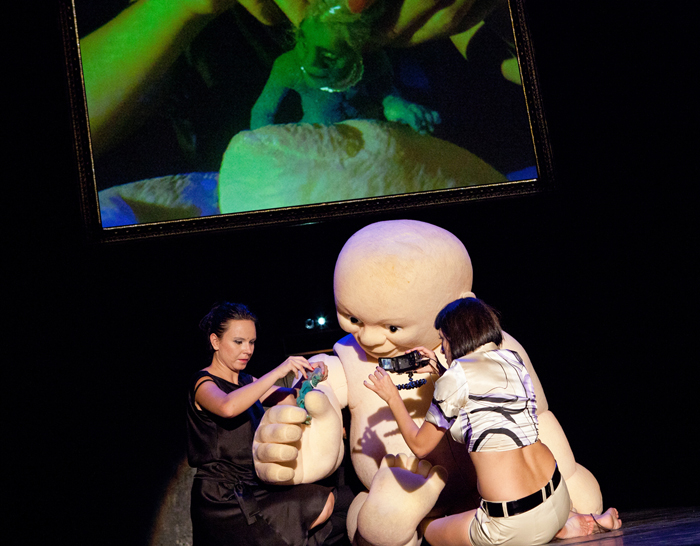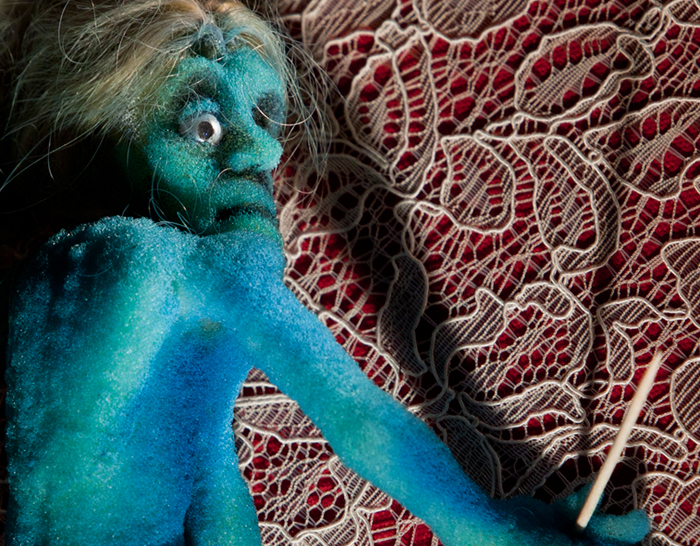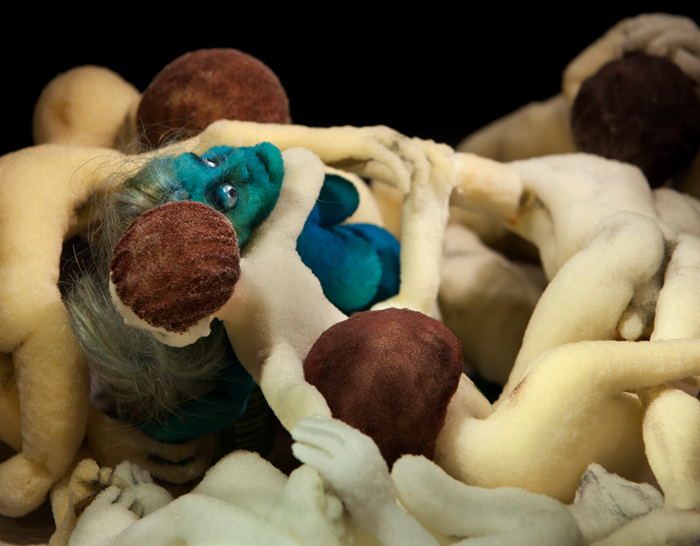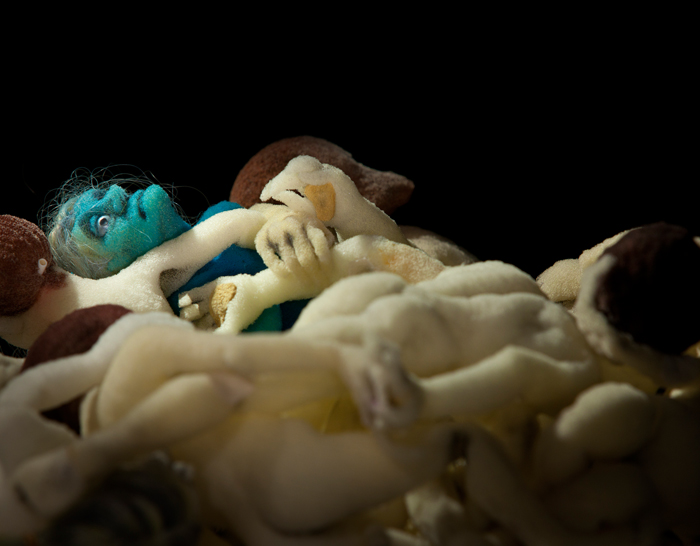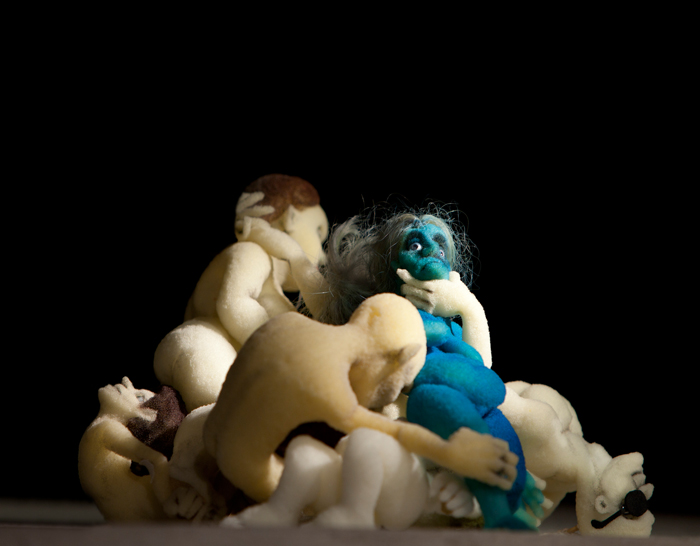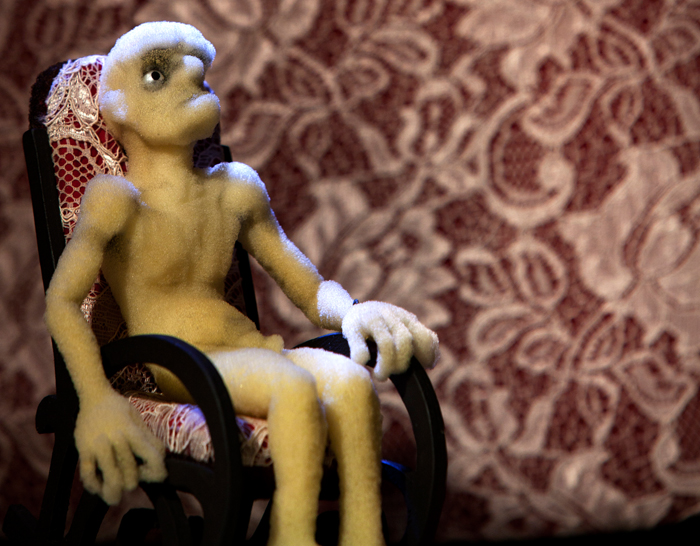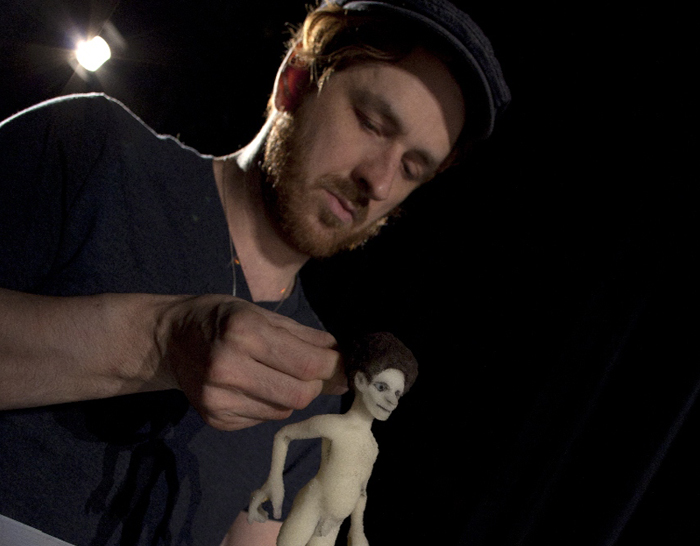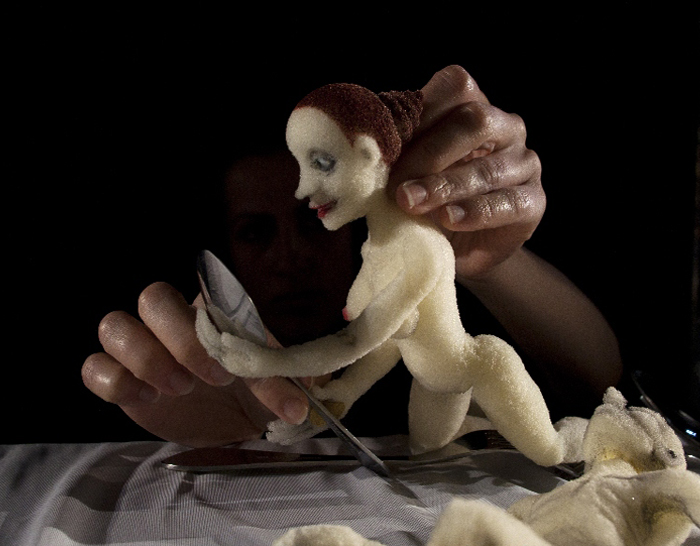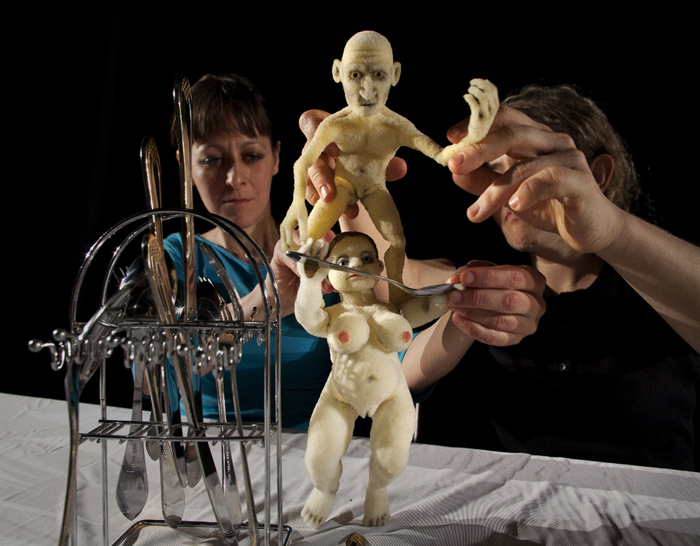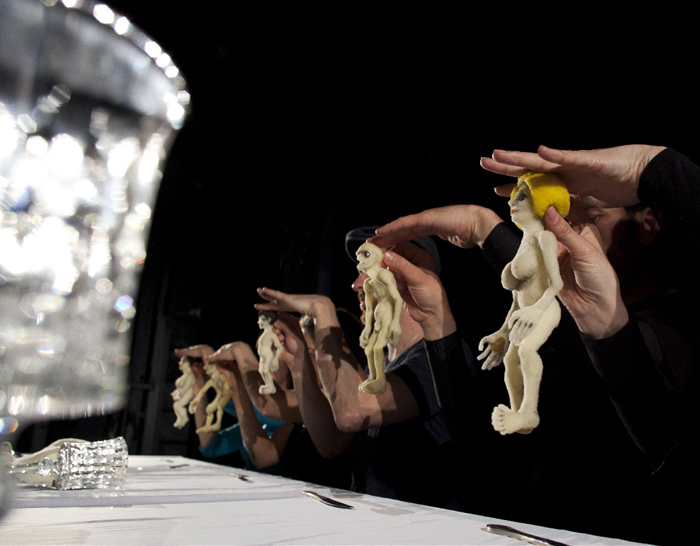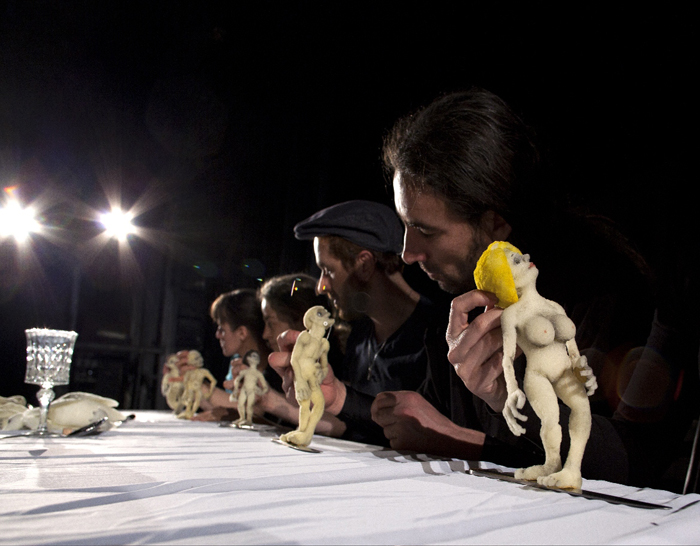 ---