Base
Saloon Gurko
---
The theater moved into its location on General Gurko Street No. 14 in 1971. The space there consists of two lobbies, an auditorium, a sound and lighting booth, a state-of-the-art audio recording studio, and administrative offices.

The auditorium has 260 seats, arranged in fourteen rows and four boxes.
---
---
The stage opening measures six meters wide by four metes high, with a fore-stage with a depth of three meters. The stage is equipped with gridiron, two moveable lighting bridges, seventy-two high-voltage power outlets, making it possible to use up to 140 lights.
---
Saloon Y.Sakazov
---
In 1959, the theater moved into the space on Boulevard "Yanko Sakuzov" 19, which is located immediately adjacent to Zaimov Park. The space consists of a foyer, an auditorium with 202 seats arranged in fifteen rows, and lighting and sound booths.

Workshops for the production of sets, puppets and props are also located in this building.
---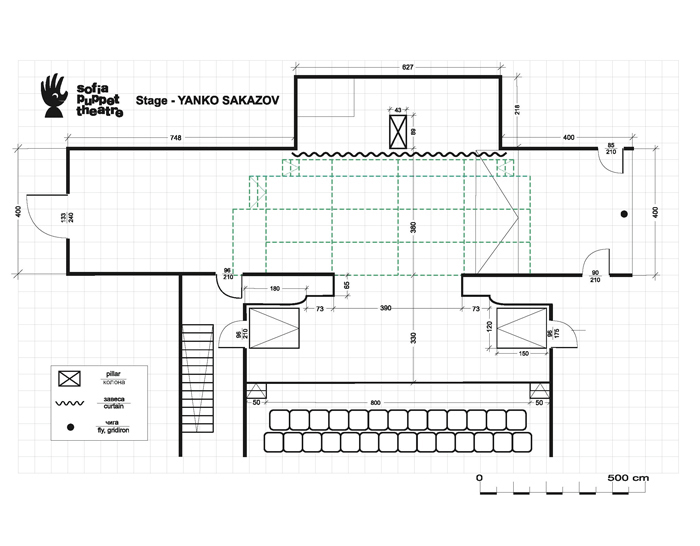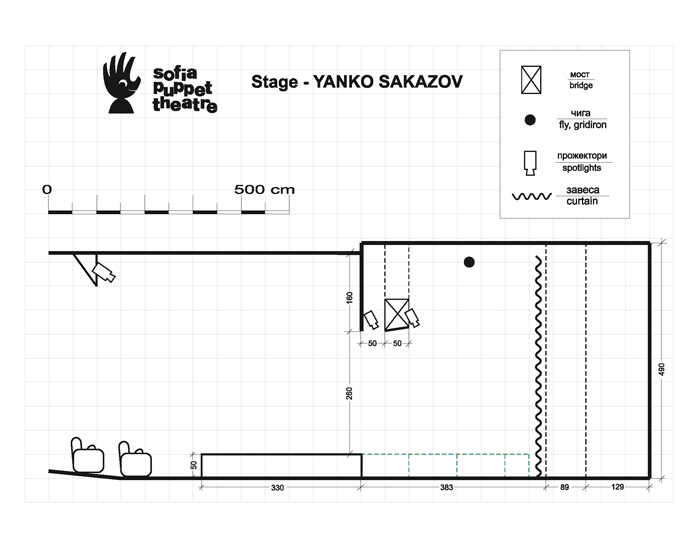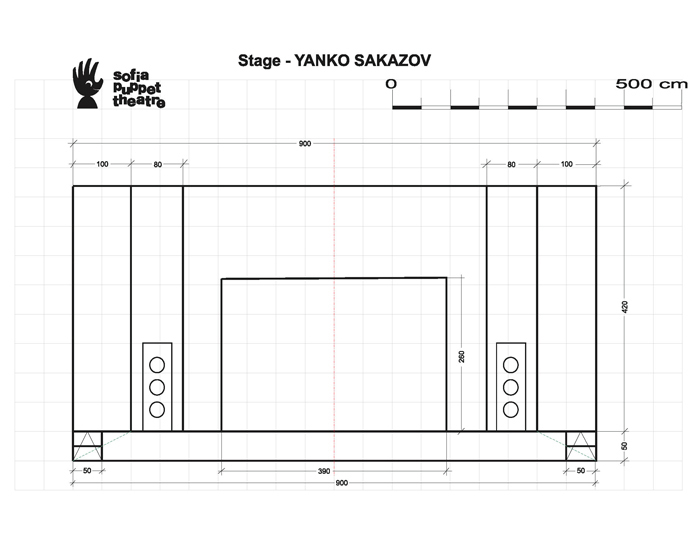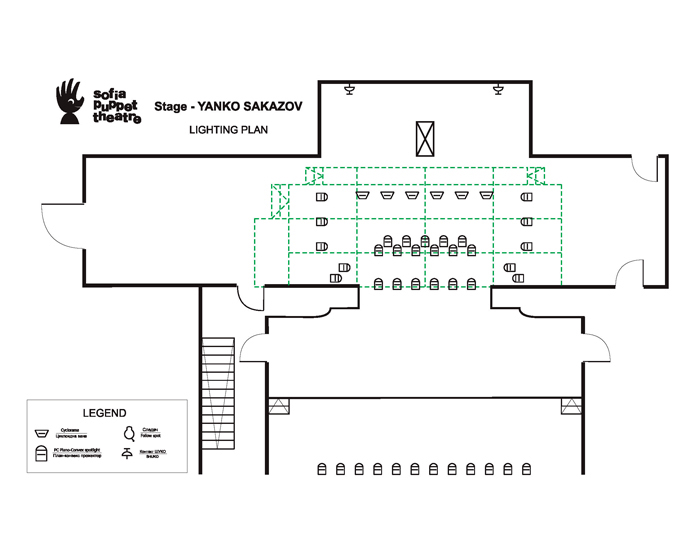 ---
Workshop
Sofia Puppet Theater has three workshops – one for props, one for metalworking, and the third for woodworking. They are located in the theater's main building at Boulevard "Yanko Sakuzov" No. 19 and are used to produce all the sets, puppets and props used in our performances.

The workshops are staffed by highly-qualified artists, sculptors, tailors, and technicians, who are able to make the scenographers' ideas into reality.